Dr.J.Narayanan, completed his PhD from Anna University, Chennai in the year 2010 in the field of Nanobiotechnology. His area of research is ocular drug delivery and Mechanobiology. He is presently working as Principal Scientist in the Department of Nanobiotechnology, Vision Research Foundation (VRF), Chennai and has been associated with VRF since 2011. Ocular drug delivery for various ocular diseases has been a challenge due to several factors like solubility, bioavailability and specificity. He has been working on drug delivery for both retinal and corneal disease. His lab has been working on synthesizing various bioconjugates for targeting retinoblastoma cells and infectious keratitis. His earlier project was on targeting retinoblastoma tumor cells using EpCAMaptamer toxin conjugates funded by Department of Biotechnology, Govt of India. Later his team developed an analytical method to detect nanomolar concentration of oncogenic miRNA from retinoblastoma patient's serum. His team also attempted and fabricated a prototype microfluidic device to pick up early miRNA markers released from retinoblastoma tumor cells from the patients serum funded by ADA-NPMASS. He also started a project titled "Mechanobiology of retinoblastoma" after his international fellowship on mechanobiology awarded by ICMR-Department of Health Research (DHR) Govt of India.
Currently, his laboratory has been working on two projects
Improving the antifungal drug delivery to corneal infections through peptide nanofiber loaded composites ( In collaboration with opthalmolgists)


Studying the mechanobiology effect of chemotherapeutic drugs on retinoblastoma tumor cells. ( In collaboration with withopthalmolgists)
DHR-International Fellowship trainee PhD/MS by Research Guideship : Anna University, SASTRA Deemed to be University, Deakin University
Research Interest : Drug Delivery and Mechanobiology
Completed Projects with title and source of funding
S.No
Title of Project
Role
Funding Agency
1
Aptamer toxin conjugates for targeting cancer (stem) cells
PI
DBT, GOI
2
Fabrication of PDMS based micro PCR for the detection of oncogenic
miRNAs in retinoblastoma patients serum
PI
NPMASS-ADA-DRDO
3
To Engineer a Aptamer-siRNA chimeric conjugates for targeting
epithelial cancers
Co-I
DBT, GOI
4
International workshop on MEMS and its health care applications
(Indo-Australia grant)
Co-PI
DBT-AISRF
Google Scholar : Check out this link
List of publications
Chatterjee A, Muralikumar S, Janaki S, Lakshmipathy M, Therese KL, Umashankar V, Padmanabhan P, Narayanan J. Design and enhancing the anti-fungal activity of corneal epithelial specific cell penetrating peptide using gelatin hydrogel delivery system. International Journal of Nanomedicine. In press 2018


Athyala, Prasanna Kumar; Kanwar, Jagat; Chitipothu, Srujana; Subramanian, Krishnakumar, Janakiraman, Narayanan 'Synthesis of Saporin - antibody conjugates for targeting EpCAM positive tumor cells', IET Nanobiotechnology, 2018, DOI: 10.1049/iet-nbt.2018.5222, IET Digital Library.


Athyala, Prasanna Kumar, JagatRakeshKanwar, Srujana Chitipothu, Rupinder Kaur Kanwar, Subramanian Krishnakumar, Jonathan P. Watson, and Janakiraman Narayanan. "Neocarzinostatin, Aptamer Conjugates for Targeting EpCAM-positive Tumor Cells." Anticancer research37, no. 7 (2017): 3615-3629.


Athyala, P. K., Kanwar, J. R., Alameen, M., Kanwar, R. K., Krishnakumar, S., Watson, J., ... &Narayanan, J. (2016). Probing the biophysical interaction between Neocarzinostatin toxin and EpCAM RNA aptamer. Biochemical and biophysical research communications, 469(2), 257-262.


Jayashree, B., Srimany, A., Jayaraman, S., Bhutra, A., Janakiraman, N., Chitipothu, S., ... & Pradeep, T. (2016). Monitoring of changes in lipid profiles during PLK1 knockdown in cancer cells using DESI MS. Analytical and Bioanalytical Chemistry, 1-10.


Salim, B., Merlin David, S., Beta, M., Narayanan, J., &Krishnakumar, S. (2015). PMMA Platform Based Micro Fluidic Mixer for the Detection of MicroRNA-18a from Retinoblastoma Serum. J Anal Bioanal Tech, 6(258), 2.


Subramanian, Nithya, Jagat R Kanwar, PrasannakumarAthalya, Narayanan Janakiraman, VikasKhetan, Rupinder K Kanwar, SailajaEluchuri, and Subramanian Krishnakumar. 2015. "EpCAMaptamer mediated cancer cell specific delivery of EpCAMsiRNA using polymeric nanocomplex." Journal of biomedical science (1):4


Madhu Beta, Subramanian Krishnakumar, Sailaja V Elchuri,BinduSalim, Janakiraman Narayanan. 2015. "A Comparative Fluorescent Beacon-based Method for Serum microRNA Quantification." Analytical Sciences 31 (3):231-235.


Janakiraman, N., Mohan, A., Kannan, A., &Pennathur, G. (2012). Resonance Energy Transfer between protein and rhamnolipid capped ZnS quantum dots: Application in in-gel staining of proteins. SpectrochimicaActa Part A: Molecular and Biomolecular Spectroscopy, 95, 478-482.


Narayanan, J., R. Ramji, H. Sahu, and P. Gautam. "Synthesis, stabilisation and characterisation of rhamnolipid-capped ZnS nanoparticles in aqueous medium." IET nanobiotechnology 4, no. 2 (2010): 29-34.
Patents filed
A Method of isolating synthesizing and characterising peptide sequences for targeting corneal epithelial cells and novel peptide sequences" Application submitted to India Patent Office, Application no. No. 201841043278 dated 16/11/2018


Process for preparing rhamnolipid capped metal nanoparticles. PennathurGautam, Narayanan Janakiraman. Centre for Biotechnology, Anna University, Chennai – 600025, Tamil Nadu Patent Application No.2143/CHE/2008. Date of publication: 21/11/2008. The Patent Office Journal


A molecular beacon probe and a method for quantification of miRNA copy number directly from biological fluid with molecular beacon probe. Draft filed for Indian Patent office No.3035/CHE/2015 Dated 17/06/2015
List of Invited Talks
Dr.J.Narayanan gave invited talk titled "Toxin conjugates for targeting epithelial tumors" at one day conference Recent advances in Nanoscience and technology at Anna University on 7th December 2018


Dr.J.Narayanan gave invited talk "Recent advances in Mechanobiology: Regenerative medicine approach" at IERG conference held at LV Prasad Eye Institute, Hyderabad on 27th July 2018


Dr.J.Narayanan gave a invited talk titled "Recent advances in mechanobiology: Avenues for targeting Retinoblastoma cancer stem cells" on 5 th December 2017 at Sri Venkateshwara College of Engineering, Chennai in DST sponsored faculty development program (FDP)


Dr.J.Narayanan gave a invited talk titled Dual nature of Neocarzinostatin conjugates in targeted tumor therapy" SERB Sponsored National Conference on NANOTECHNOLOGY IN MEDICINE"8-9th September, 2017 held at Chettinaud Health City


Dr.J.Narayanan gave a invited talk titled "Extracellular matrix and cell interaction: Mechanobiological view" at Synergy"– a symposium is being organized under the aegis of the Indo-US collaborative partnership that SN has with Indiana University held between 24 and 25 March 2018


Gave a talk titled " An overview of research activities on MEMS in India" in Collaborative Workshop on Microelectromechanical Systems (MEMS) and their Applications in Health Care" held at Deakin University, Australia: between 10th March-15th March 2014 funded by DBT Indo-Australia Strategic Research Fund


Dr.J.Narayanan gave a talk "Application of FRET in detecting biomolecules " at Deakin University, Australia on 12th March 2014


Organised and gave a talk in Clinical Nanomedicine Program between 2-3 August 2013, @ Sri V.D Swami Auditorium conducted by VRF and SN Academy


Gave a talk "Bionanosensor for protein/DNA molecules using a FRET (Fluorescence resonance energy transfer)phenomenon at IEEE International conference on Smartstructures and systems" between March 28-29, 2013 at Saveetha Engineering College Chennai.
List of Short Term students completed their post graduate Thesis
Uma Maheshwari- B Tech Biotech, SRM University, Chennai


Mr.Yogananth- MSc, Biotechnology, GR Domodharan college of Science, Coimbatore


Mr.Sivaramakrishnan, M Tech Nanotech SRM University, Chennai


Ms.S.Sruthi, IV Year, B.Tech., (Biotechnology), Rajalakshmi Engineering College, Chennai


Mr.Shivaramakrishnan IV Year, B.Tech.SathyabamaUniversity,Chennai


Mr.Muthukrishna-IV Year B.Tech Biotechnology, Madha Engineering, Kundrathur, Chennai


Ms.Swapna-Btech-II Year, M.Sc. Biotechnology,Alpha Arts and Science College, Chennai


Ms.KODI SAMEERA-B.Tech Biological Sciences & Electrical & Electronics Engineering, BITS Pilani


R. Radha IV Year B.Tech. Biotechnology, St.Joseph College of Engineering,


Ms.Sumo Ashok, IV Year B.Tech, Biotechnology student from Sri Venkateswara College of Engineering


Ms.Anila Rao KP IV Year B.Tech, Biotechnology student from Sri Venkateswara College of Engineering


Prasanna Kumar A II Year, M.Tech.Pharmaceutical Technology, student from Sastra University
List of workshop/seminars/conferences attended in the relevant/associated field
Amit Chatterjee, PremaPadmanabhan, Janairaman Narayanan, "Probing the mechanism how matrix stiffness alters the cytoskeletal rearrangement in corneal epithelial cells and regulates the peptide uptake" at EMBO workshop at IISER, Pune, India


Janakiraman Narayanan, Kong Fong, CT Lim, "Heterogeneity of elastic modulus in metastatic and non metstatic retinoblastoma (rb) cells and its correlation with cluster size, Mechanobiology of the diseases, Biophysical Society, Singapore, September 27-30, 2016


Amit Chatterjee, Janakiraman Narayanan, Subbulakshmi Chidambaram "Extracellular vesicle mediated transport of PIWI like proteins from retinal pigmented epithelial cells to vitreous" Indian Eye Research Group (IERG)-ARVO India chapter, July 30-31, 2016 (Won Travel Grant for the Poster)


SivapriyaSivagurunathan,, Krishnakumar S, HarshaGowda, Keshavaprasad, TS, Afaque A Khan, AkileshPandy, Narayana J, Ashok Kumar S "Study on identification of biomarkers for age related macular degeneration "2nd International conference on Biotechnology and Pharmaceutical Sciences, Hyderabad, October 3-4, 2015 (Best Poster Award)


Prasannakumar A, JagatKanwar, Jon Watson, Subramanian Krishnakumar, Narayanan Janakiraman "Antibody conjugates for EpCAM positive tumor cells" presented in 7th Bangalore INDIA NANO 2014


SukanyaMadan Mohan, Nithya Subramanian, Raghu Sripada, Narayanan Janakiraman, SundaraRamprabhu, Subramanian Krishnakumar, Sailaja V Elchuri "Spectroscopic Characterization of G Quadraplexs in microRNA promoter region" presented at RSC Royal Society of Chemistry symposium held at IIT Madras on 10th Nov 2014. (Best Poster Award)


MadhuBetha, Krishnakumar Subramanian, Narayanan Janakiraman "Towards development of possible nanosensor for miRNA using LNA modified Molecular Beacon Probe from the serum" presented in 6th Bangalore INDIA NANO 2013


Prasannakumar A, Subramanian Krishnakumar, Narayanan Janakiraman, "Conjugation of aptamer-toxin for targeting tumour cells" presented in 6th Bangalore INDIA NANO 2013


GautamParthasarathy, BinduSalim, Krishnakumar Subramanian, Narayanan Janakiraman "Simulation and Design of a Microfludic Device Towards Detection of Tumor Markers in the Serum of Retinoblastoma Patients" Fifth ISSS National Conference on MEMS, Smart Materials, Structures and Systems, September 21-22, 2012, Karpagam University, Coimbatore


Study on rhamnolipid capped nanoparticle synthesis in aqueoous medium and its application J.Narayanan, Ramesh Ramji, Hrushikeshsahu and GautamPennathur.The 5th SBE International Conference on Bioengineering and Nanotechnology (ICBN2010), Singapore. 2010.


Synthesis and characterization of rhamnolipid capped CdS nanoparticles. Narayanan Janakiraman, K. Sujatha, Ramesh Ramji, K. Kumar and GautamPennathur. ICONSAT-08. Chennai 2008


Studies on development of a possible biosensor for quorum sensing in Pseudomonas aeruginosa. Narayanan Janakiraman, AshwinKannan and GautamPennathur. The 8th International Workshop on biosensors and bioanalytical techniques in environmental and clinical analysis. BITS, Goa 2007


Primary Microcephaly in Indian families: Genetic and Biochemical aspects Arun Kumar, Narayanan Janakiraman, Satish Chandra Girimaji. International Symposium on Human Genomics and Public Health. New Delhi 2006
2016
ICMR-DHR, Govt of India,long term international fellowship in Mechanobiology at Mechanobiology Institute (MBI) National University of Singapore (NUS), Singapore with Prof. C T Lim between April 2016 to September 2016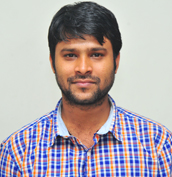 Mr Amit Chatterjee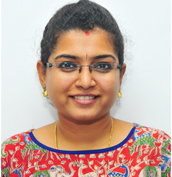 Ms Divya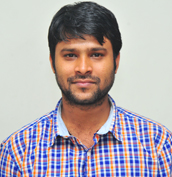 Mr Amit Chatterjee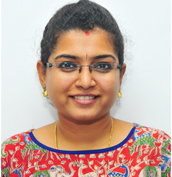 Ms Divya

Dr Janakiraman Narayanan, PhD
Department of Nano biotechnology
Vision Research Foundation,
41/18 College Road, Nungambakkam
Chennai – 600 006.
Ph: +91-(044) 28271616 Extn:1358
Email: drnj@snmail.org